Milk cream is a must-have sweet for Christmas in the East-Indian community. But Traditional milk cream can take hours of stirring, bubbling, and splattering. This milk cream with condensed milk reduces the stirring time by half.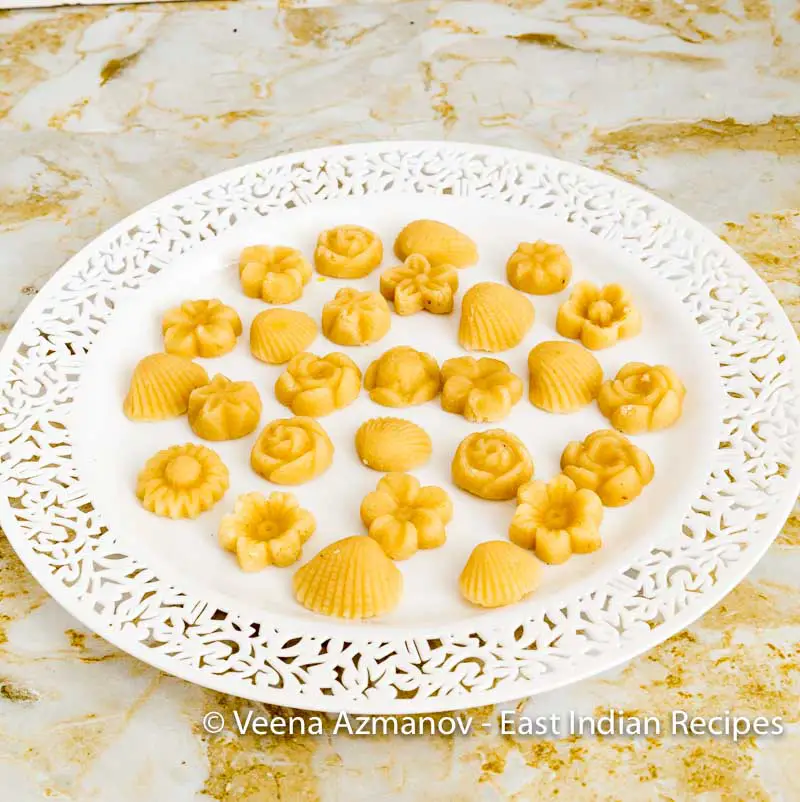 If you've made milk cream before then you know it's quite a lot of stirring because you reduce the milk from a liquid state to a paste consistency. This does need time and stirring.
Condensed milk is also made the same way by cooking the milk until it is reduced to ⅓ of its original volume. So in this case by using condensed milk we are just reducing the cooking time fro the milk not the taste or flavor of the milk cream.
The difference between - Traditional Milk Cream vs Milk cream with condensed milk
The main difference between the traditional milk cream vs the milk cream with condensed milk is the color. The color of the milk cream will depend on the color of your condensed milk and how you cook it down further. So be patient and stir slowly preventing it from scorching at the bottom. Having said that, condensed milk is usually not white but already cream in color. So your milk cream will be creamier than traditional milk cream.
Another thing you can do to reduce the cream color is to use white butter, not yellow butter such as Amul butter which is dyed with yellow.
If you are looking for traditional East-Indian milk cream - we have the recipe as well.
Pin this and other East-Indian Recipes on Pinterest here
You may also like
Indian Dal Sweet – East Indian Dal sweet or Doos
Milk Cream – Milk Fudge
Almond Fudge – Almond Cordial
Coconut Fudge – Coconut Cordial
Christmas Cake
Kul Kuls
Coconut Cake