There is nothing like homemade bread especially when it's heart-healthy like this brown bread. Perfect for your breakfast toast, sandwiches, or simply with a smear of butter and jam. Give kids a healthier alternative and watch them grown stronger.
The smell of bread is the most inviting when you have guests especially if you make it homemade. This whole wheat bread is a very easy recipe. It never goes to waste because you can use it to make toast, for your sandwiches and if you have stale bread, pulse it in the food processor for fresh bread crumbs
Ingredients and substitutes
Flour – Bread flour in combination with whole wheat flour is best to create a nice chewy texture to the bread. My mom always used maida / all-purpose flour to make bread and it works great too.
Yeast – I love using instant yeast because I have it in my pantry all the time. You can also use the same amount of active dry yeast. And, you can also use fresh baker's yeast (from the bakery).
Honey – Honey or sugar are not much but they help feed the yeast and add flavor to the bread.
Butter – adds a nice richness and flavorful taste to the bread.
Liquid – While you can use room temperature milk it is best to use lukewarm milk or warm water of about 110F. Do not use cold milk or water as it will take longer for the yeast to activate. Milk makes a richer bread dough with a soft crust as compared to water.
Optional ingredients

Garlic butter – to make garlic rolls brush the rolls with garlic butter.
Milk powder – for milky bread replace the water with milk and add 2 teaspoon of milk powder to the flour.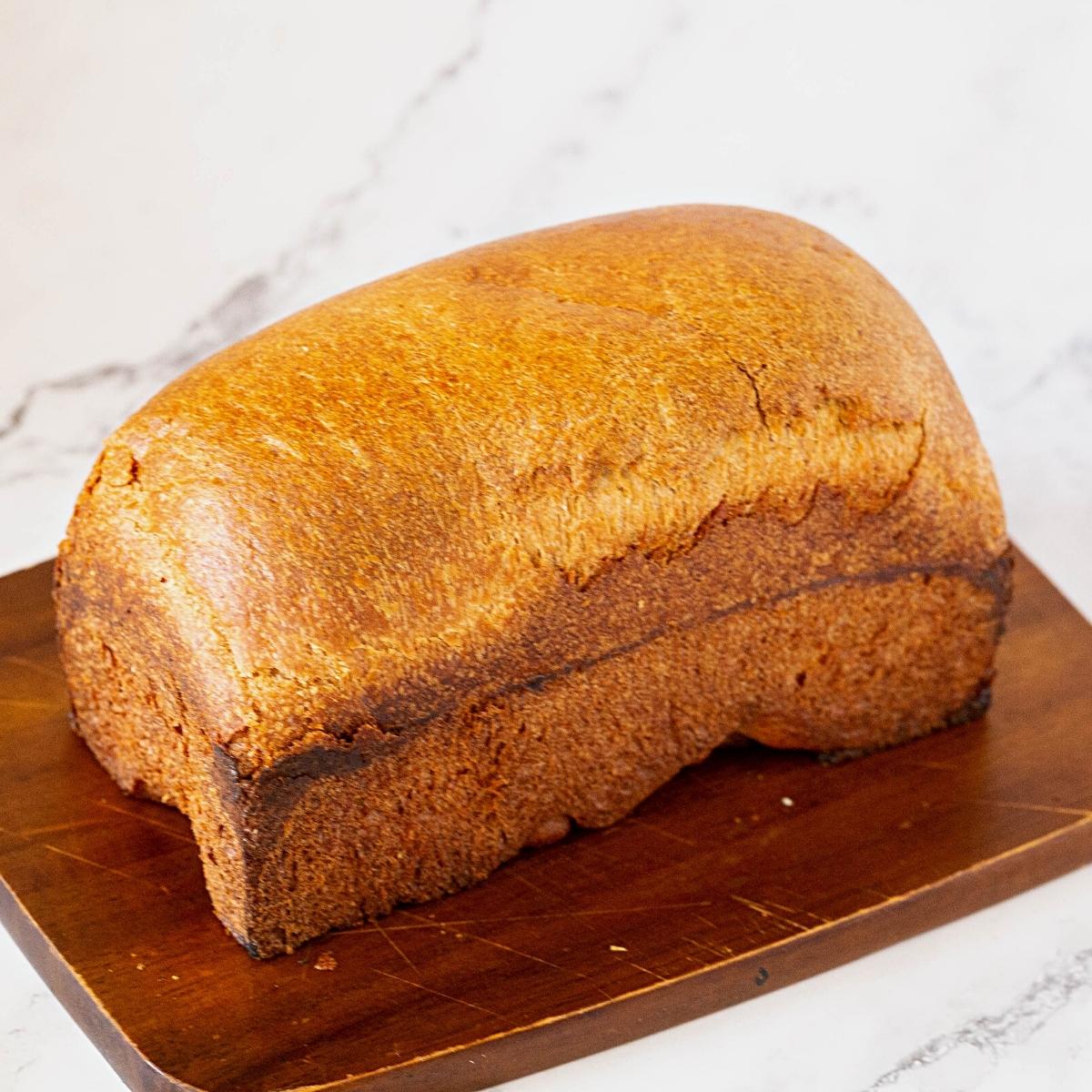 Timeline and process
Kneading the dough – 20 mins
First rise – 60 to 90 mins
Divide and shape – 20 mins
Proof (second rise) – 45 to 60 mins
Bake – 20 to 25 mins
Cool – 10 mins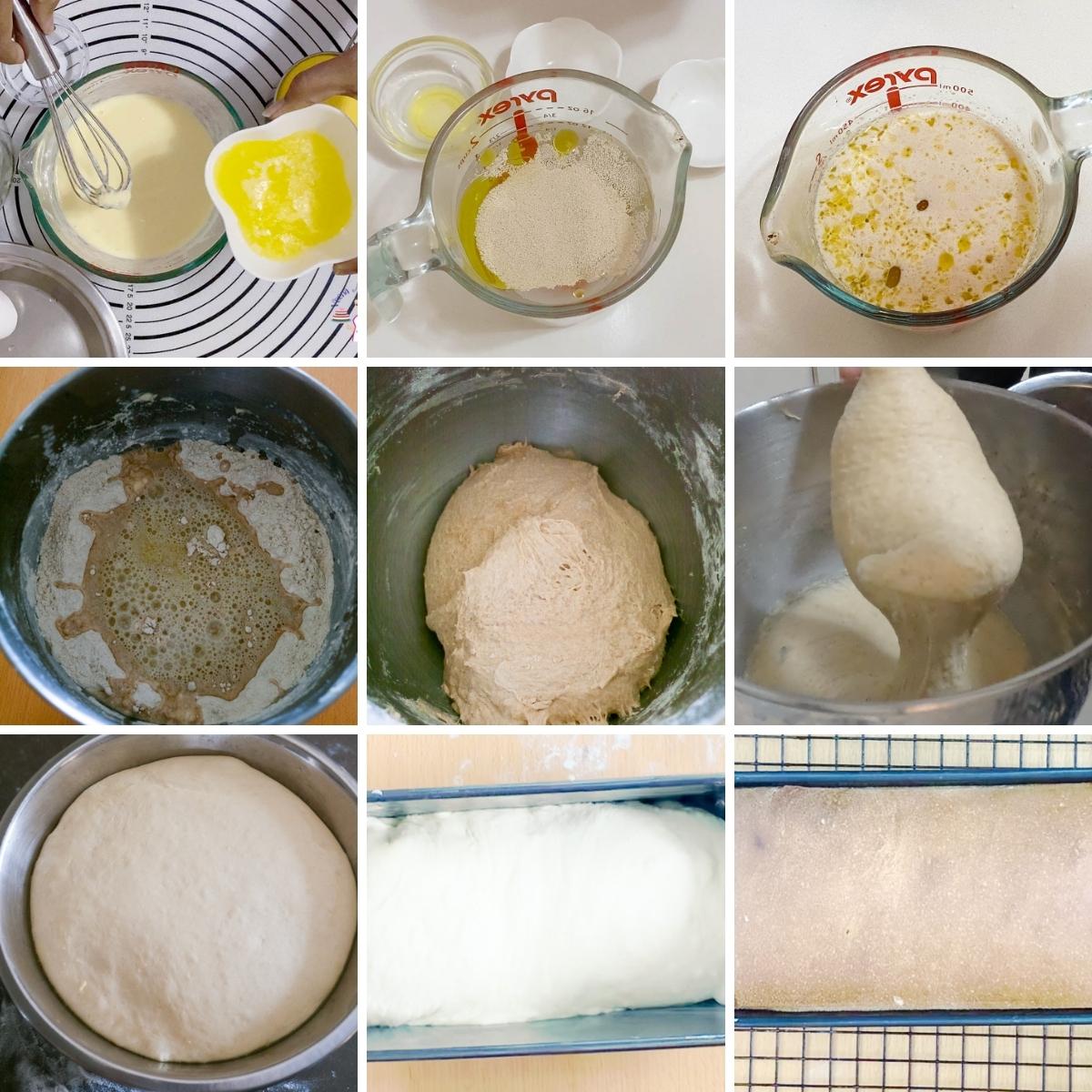 Tips for success
Measure your ingredients by weight not a volume for accurate measure.
Do not be tempted to use too much extra flour. The dough must be soft, smooth, and elastic with a slight stickiness to it.
It is best to activate the yeast first that way you don't waste any ingredients.
The yeast activity in the dough is dependent on the temperature. Leave in a warm place to help the dough rise quicker or leave it in the fridge for the dough to slowly rise for hours.
In winter for a quick rise, you can leave the dough in a pressure cooker or instant pot. I prefer a warm oven.
This dough can keep kept in the fridge for up to 16 hours before shaping and baking.
You can also shape the buns and leave the baking dish with a lid in the fridge to slow proof for up to 12 hours.
When baked remove the baked rolls onto a wired rack to prevent condensation on the bottom from making the rolls soggy.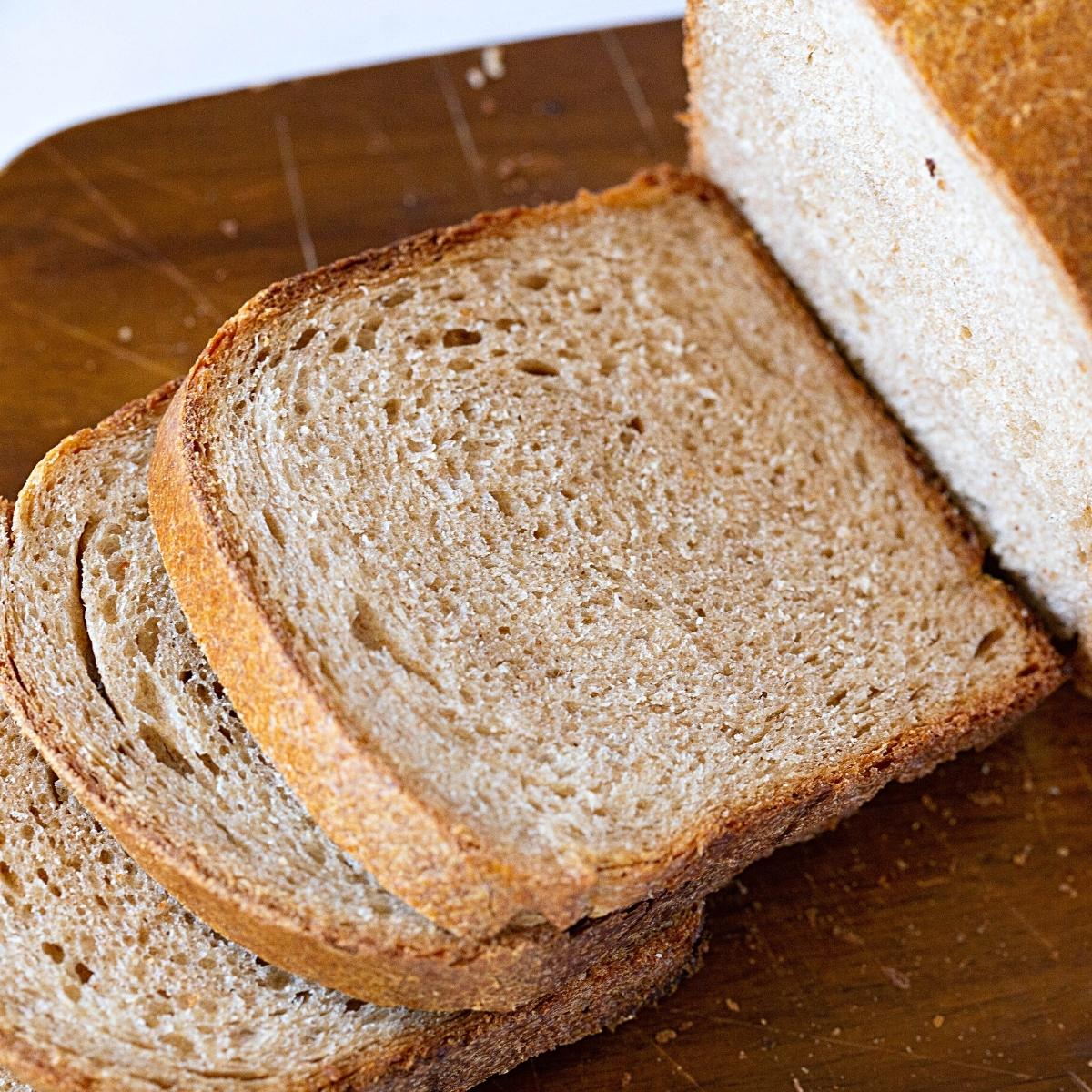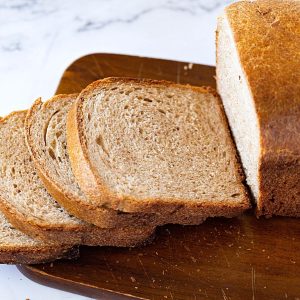 There is nothing like homemade bread especially when it's heart-healthy like this brown bread. Perfect for your breakfast toast, sandwiches, or simply with a smear of butter and jam.
Equipment /Tools
Mixing bowl

Spatula

Baking tray

Oven
Ingredients
Yeast mixture
½

cup

(

120

ml

)

Lukewarm water

110°F

2

tsp

(

7

g

)

Instant dry yeast

(or 21 g fresh yeast)

1

tbsp

(

14

g

)

Honey

or sugar
Dough
1

cup

(

250

ml

)

Hot whole milk

2

cups

(

360

g

)

Whole wheat flour

½

cup

(

250

g

)

Bread or All-purpose flour

maida

2

tbsp

(

60

g

)

Butter

soft, room temperature

1

tbsp

Salt

2

tbsp

Milk for brushing the bread
Instructions
Autolyze – In a bowl of a stand mixer combine the whole wheat and bread flour. Add the hot milk and combine well. Leave it to soak for 30 minutes until the mixture becomes lukewarm. Pro tip – soaking the flour in the hot liquid will soften the gluten and give a softer texture to our bread.

Yeast mixture – In a bowl or measuring cup, combine warm water, honey, and yeast. Set it aside for 5 minutes – until foamyPro tip – the water must be barely warm, close to room temperature. If it's hot, it will kill the yeast and your bread won't rise)

Combine – After 30 minutes, add the yeast mixture to the flour mixture and combine well on medium-high speed. Then add the salt and butter and knead for 2 minutes more.

Knead – Once all the flour and butter have been incorporated, turn the speed to medium and knead for 5 to 7 minutes. Pro tip – the dough will be soft, elastic, and slightly sticky. Do not be tempted to add more flour as it can make the loaf dense.

Rise – Transfer the dough to an oiled bowl and cover with a damp kitchen cloth. Leave to rise for one hour or until doubles in volume. Pro tip– You can also let the dough rise in the fridge overnight.

Shape – Transfer the dough to a lightly floured surface. Spread the dough into a rectangle. Fold the two sides to the center. Roll the dough from the top end to the bottom end. Pinch the seams together. Pro tip – It is important to make a nice tight package to get an airy texture to the bread.

Rise – Place the rolled dough into the greased 8 x 9 x 4 loaf pan seam side down. Let rise in a warm place for 45 to 60 minutes or until almost it doubles in volume.

Oven – Preheat the oven to 390°F / 200°C/ Gas Mark 6

Bake – Brush the top of the bread with milk. Then, bake the loaf for 35 to 45 minutes until golden brown. Pro tip – If the top of the loaf starts to get too dark tent it with a piece of aluminum foil.

Cool – When baked cool in the pan for10 minutes then invert onto wire racks to cool completely.
About Videos – most recipes has two videos – a quick version in the post & longer detailed version on this recipe card. Please do subscribe to my channel if you like my videos
Nutrition Information
Calories:
163
kcal
|
Carbohydrates:
26
g
|
Protein:
5
g
|
Fat:
5
g
|
Saturated Fat:
3
g
|
Cholesterol:
15
mg
|
Sodium:
565
mg
|
Potassium:
128
mg
|
Fiber:
4
g
|
Sugar:
2
g
|
Vitamin A:
125
IU
|
Calcium:
21
mg
|
Iron:
1
mg
The nutrition information and metric conversion are calculated automatically. I cannot guarantee its accuracy. If this data is important to you please verify with your trusted nutrition calculator. Thank you