Foogath is a side dish sauteed with onions, garlic, chilies, and grated coconut. Today, we make green beans or French beans foogath but you can also make this with other veggies. Traditionally, it is cooked in earthen pots and lots of grated coconut and a few chilies for flavor.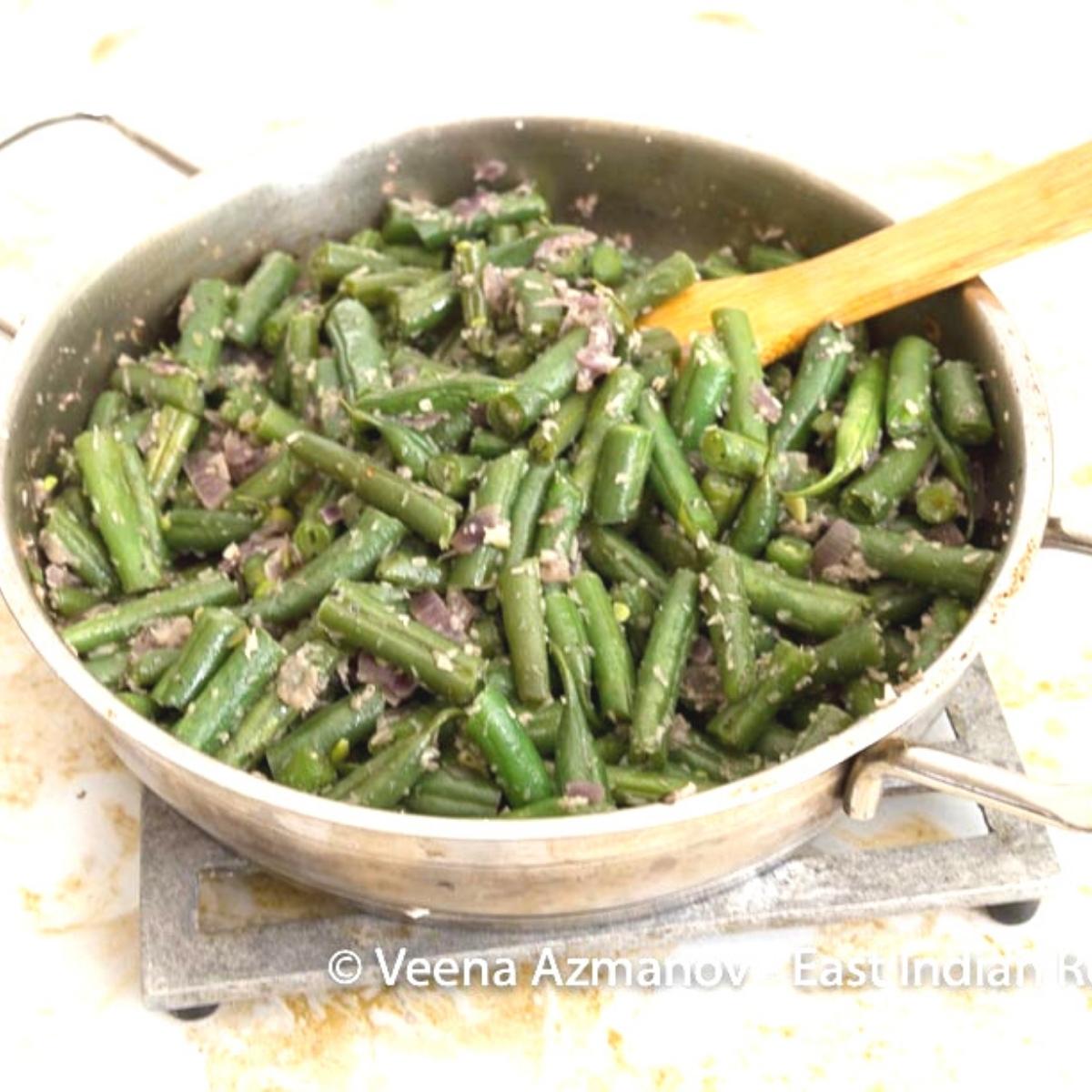 Foogat is also known as fugad in Portuguese and can be made with french beans, cabbage, gawar (cluster beans), Papri (green flat beans), Chowlee Bhajee (black-eyed beans), mixed sprouts, as well as Tendli (ivy gourd). I have tried it with cauliflower as well as with zucchini.
This dish is not spicy because it is usually served as a side dish alongside the main course which would be spicy. However, you can add more or fewer chilies per your taste.
As a kid, this was one of my favorite veggies to have with chapatis. I still remember my mom's perfect evening meal would be a kurdi curry, foogath, and handbreads for dinner.
Pin this and other East-Indian Recipes on Pinterest here
Pin this and other East-Indian Recipes on Pinterest here
---
You may also like